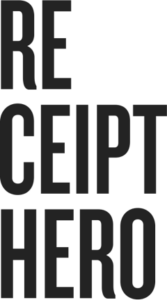 ReceiptHero is a FinTech company incorporated in Tampere, Finland focusing on digital receipts. Digital receipts represent a critical building block for Europe's financial services infrastructure and a significant customer-focused innovation opportunity for banks.
ReceiptHero's digital receipt ecosystem allows for the real-time distribution of Stock-Keeping Unit (SKU) level receipt data via integrations with Payment Service Providers (PSPs) and Point of Sale (POS) systems. Digital receipts are delivered as machine readable data direct to customer bank accounts allowing for significant automation and integrations, including to banking apps and accounting software.
The technology will deliver great systemic value across the digital receipt value chain including end-consumers, merchants, POS/PSPs, banks and beyond. Importantly, the significant advantages of digital receipts are combined with substantial positive ESG-contributions in the form of reduced consumption of paper, water and oil used in the production of 100s of billions of physical receipts every year.
Read more at: https://getreceipthero.com
Nordea is providing seamless customer experience together with ReceiptHero