Our christmas gift this year goes to Hand In Hand
We at Vidici we encourage entrepreneurship wherever we can and that's why we want to support the work that Hand In Hand does to fight poverty. We share the view that entrepreneurship and equality are key factors in the war on poverty in poor areas, along with access to micro-loans this has a real impact and generates change. Our hope is that the effect will be that more kids will go to school instead of having to work, that women will gain more power and that we together can change the world!
Read more in the article in DI 16 dec where we are also mentioned.
Vidici is a proud donation partner in the project JOBS FOR CHANGE! in Kajiado County, Kenya. With a proven model for reducing poverty through entrepreneurship and women's enterprise, 3.750 new jobs will be created that will change the lives of 12.000 people.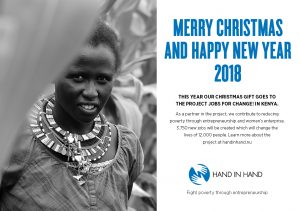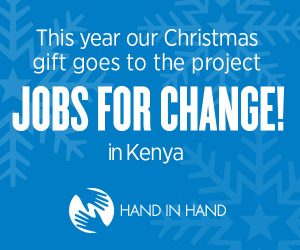 Posted in Uncategorized