Vidici Ventures partners with Coya – an Insurtech company incorporated in Berlin that is on a mission to re-engineer and modernise the insurance business using a pure play digital approach focused on millennials and other digital natives.
Coya is a consumer-centric, full-stack property and casualty insurance underwriter using cutting edge tech to offer its customers a superior user experience. Coya currently provides coverage across five key segments: home contents; private liability; bike; ebike; and dog insurance with customer acquisition focused purely on digital channels including direct digital, targeted marketing and partner (B2B2C) distribution. Other investors in Coya include Valar Ventures, e.ventures and La Famiglia.
Vidici Ventures looks forward to partnering with the Coya team on the next phase of its growth journey!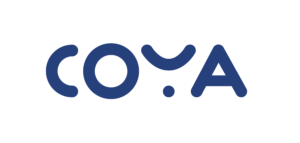 Posted in Uncategorized